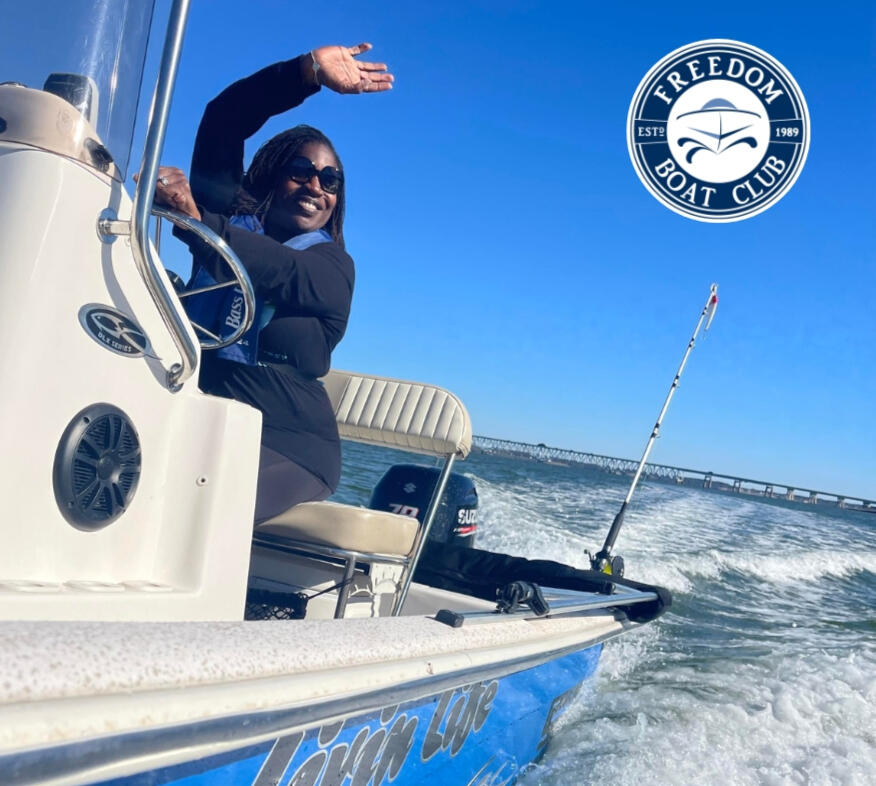 Hey there, it's your Rivah Sistah!If you know me, you know my passion for the great outdoors and my love for the water. As an outdoor enthusiast and a boat owner myself, I'm thrilled to share an exciting opportunity that combines two of my greatest joys: boating and the outdoor lifestyle.I'm partnering with Freedom Boat Club, a fantastic club that makes boating easy and hassle-free. This means more time on the water for fishing, cruising, or simply enjoying the breathtaking views. Freedom Boat Club supports local boating, promotes community, and makes the boating lifestyle accessible for everyone - from seasoned sailors to those new to the boating scene.As women, we often wear many hats and carry multiple responsibilities. But it's also important to take time for ourselves, to relax and have fun. That's why I'm particularly excited about Freedom Boat Club - it provides a space for us to unwind, connect with others who share our love for the outdoors, and make unforgettable memories with our families.In celebration of this partnership, Freedom Boat Club is offering an exclusive discount to all my followers who decide to join. So, here's your chance to experience the freedom of the open water without the hassles of boat ownership. I can't wait to see more of you out on the water, enjoying the peace and exhilaration that comes with boating.Let's navigate this journey together. Trust me, it's going to be an incredible ride!
Love and adventures,
~Patricia
By submitting my information, I consent to receive calls and text messages from the company, including information about my membership, and advertising and telemarketing messages. I agree that these calls and messages may be made using and automatic telephone dialing systems or an artificial or prerecorded voice. I understand that selecting this option is not a condition of membership or of purchasing any goods or services from the company.
Independently Owned and Operated.Copyright © 2023. Freedom Boat Club. All rights reserved.